Join our team !
Honduras Rising is a volunteer platform open to all citizens of the world who wish to invest in improving the living conditions of humanity. Honduras is just one example of the inequalities that exist in the world.
Volunteering
Our mission focuses on the Taulabé and San José de Comayagua region of Honduras. The most important thing is to realize that we can all work for a better world wherever we are and whatever the tools are at our disposal.
Welcome to all those who wish to join us. A multitude of missions await you to use your talents and skills to serve humanity.
Whether as a volunteer from your home or as a volunteer for a mission of three months minimum in the field.
We are open to all original and innovative ideas.
Write to us, contact us to let us know your motivation, your projects, we are waiting for you!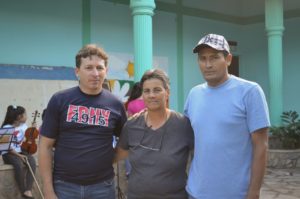 Solidarity missions
The operational team in the field is supported by young people on solidarity missions, generally from Europe. They carry out their mission under the supervision of the general program coordinator. Field missions last about three months and are essential for Honduras Croissance.
Did you know?
Honduras Croissance frees itself from the obstables linked to distance and employs music teachers located in Europe. Currently, for example, Vanesa gives violin lessons from Valencia, Spain to students from Taulabé and San José de Comayagua.