Sport for All
Sport builds the body, but also the mind: living together, a taste for challenge, and diversity are all values that contribute to the construction of children..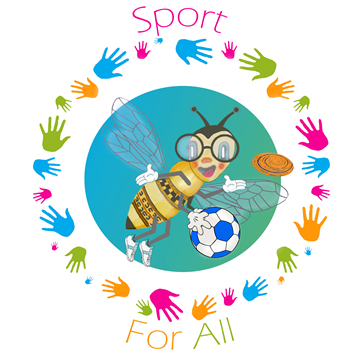 The social dimension of education is at the heart of "Sport For All".
Through sport, young people and children build a social life, learn respect and living together in a mixed group that makes children aware of the need to respect everyone.
The sports classes are given during school hours by teachers from Honduras Croissance who visit the schools in the network every day.
Volleyball, soccer and ultimate are part of the program. In addition, to facilitate the practice of sports at school, Honduras Growth has designed sports trunks for use by the teacher and students during the rest of the week. One trunk also contains traditional Honduran games. In this way, we participate in the promotion and preservation of local culture.
Did you know?
The mascot of this program is the bee, an admirable example of life in society. Like the toad in the mobile library, this bee symbolizes our attachment to biodiversity.
Main activity: the championship
The annual championship, a moment much anticipated by the children, pits 4 groups of schools corresponding to geographical areas against each other; playoffs determine which school in the group will participate in the final.
It is an important event for the association, in which the students of "Music for All" also take part. This sports meeting turns into a real party.