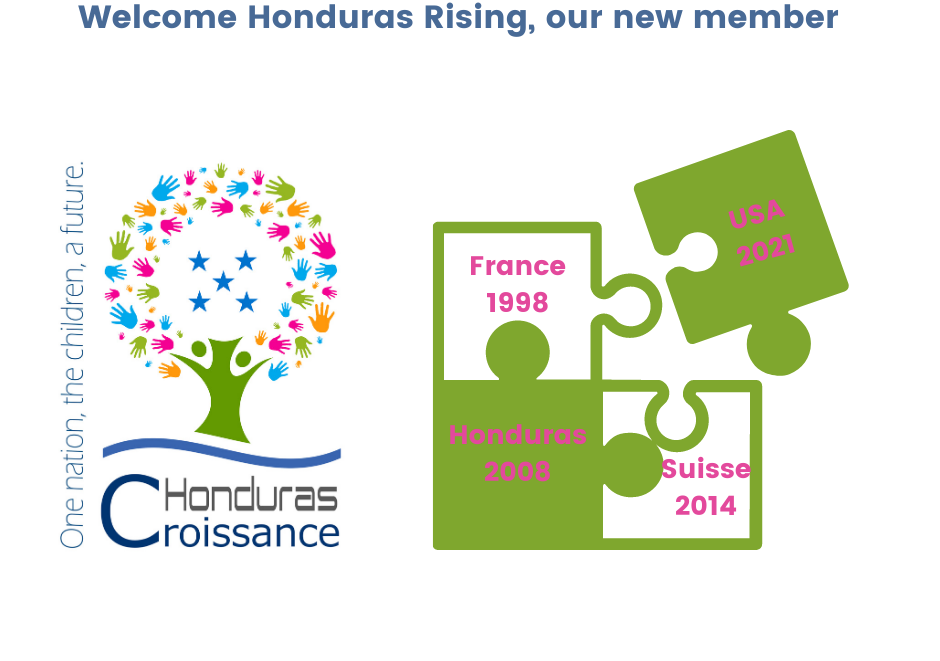 Honduras Croissance was founded in 1998 in Paris, followed in 2008 by its sister organization Honduras Crecimiento in Honduras. A third institution was born in Switzerland in 2014 and our newest in the United States, Honduras Rising USA, in 2020.
We are proud to announce that our operations in the United States are commencing with the name of Honduras Rising USA. Our communication, volunteering and fundraising activities have the common objective of letting the public in the United States know about our programs to be able to expand our coverage of communities in Honduras.
These efforts are being directed by Jorge Rodriguez, Lillian Sánchez and Dennis Starkman, a team of able professionals, who are very motivated with this humanistic endeavor. Welcome to our global team of Honduras Croissance!