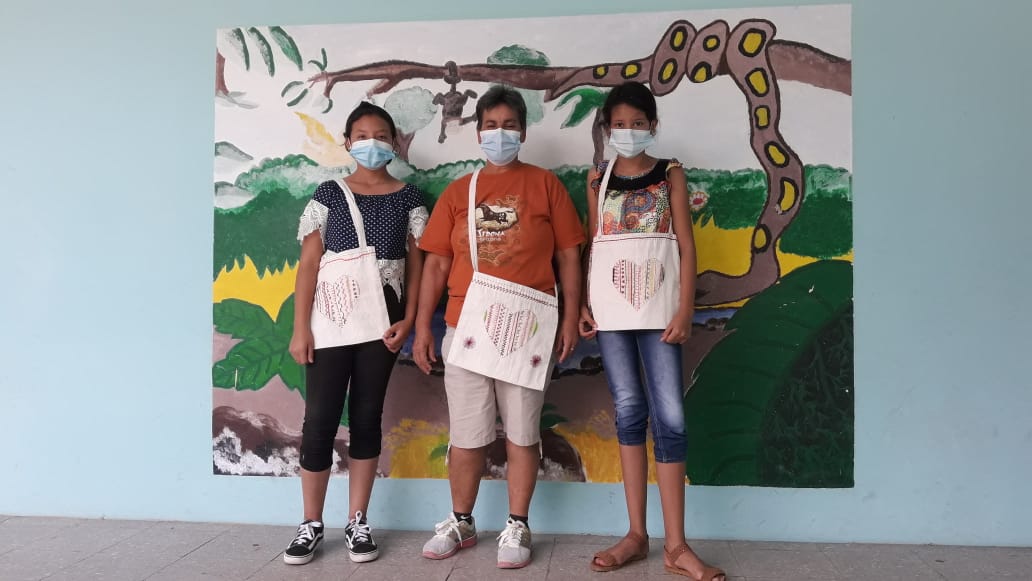 Our "non-formal" education program complements our educational programs within the national formal school system.
With our "Trained for a future" program, we open new possibilities for children, young people and adults to discover and acquire different new technical and manual skills.
During the end of the school year break, we offer electricity workshops for children, where they
learn the basic principles of electricity and are taught to use their new skills and knowledge quickly to repair common household electric appliances, making basic connections and the installation of electrical outlets, light switches, and setting up lighting systems.
Our sewing workshops for children and adults allow our beneficiaries to learn skills to make practical objects for daily life, like personal and reusable shopping bags to bring groceries from the market, all by giving new life to old scraps and rags from home, to help reduce the extensive use of plastic bags all over the world.
Other workshops are available throughout the year, and they cover a wide array of topics, such as how to make compost, soap and other goods.
We offer great opportunities for kindhearted people in Honduras, Europe and now, also in the US, to volunteer as trainers in trades or useful skills. If you are interested in donating your time to make it possible to use your knowledge to train our beneficiaries so that they can have a better chance to stay in Honduras and help their communities thrive, please contact us; there will always be a place for you in Honduras Rising.