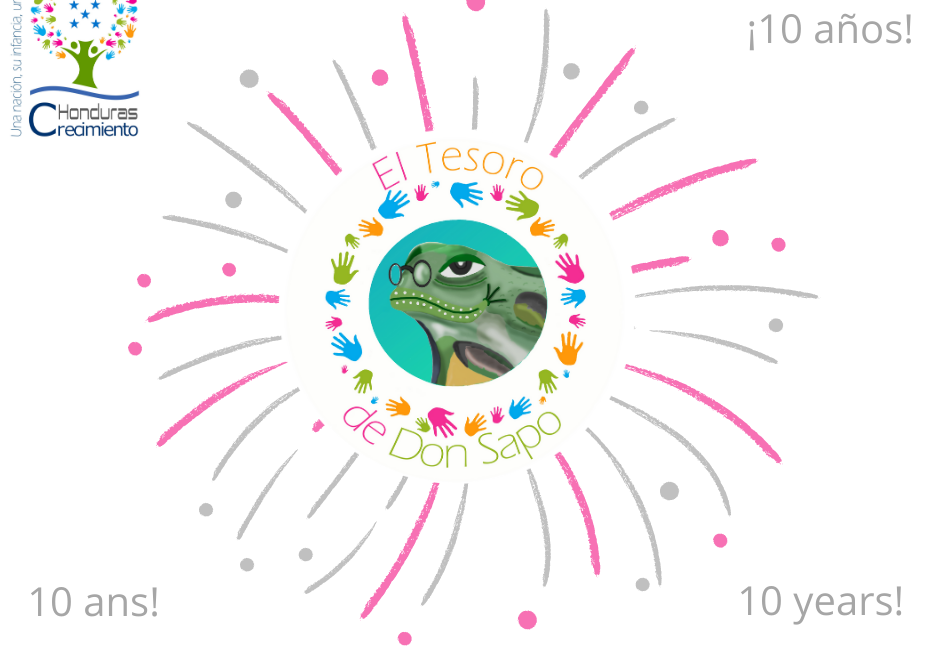 and "Honduras Crecimiento" created Don Sapo to bring pedagogical resources to schools in rural Honduras.
Ten years have passed since we conceived and implemented Don Sapo's Treasure as an unprecedented program, with a quality pedagogical methodology and complex logistics service in 45 rural schools. During this period 20,000 children have benefited from books and resources. We thank Marcela Martorell for the concept, Lilian Salgado for implementing and administrating throughout these 10 years of operation, Walter Erazo coordinator in the field and all the volunteers who have worked and continue to work on improving the program.
Happy birthday Don Sapo!