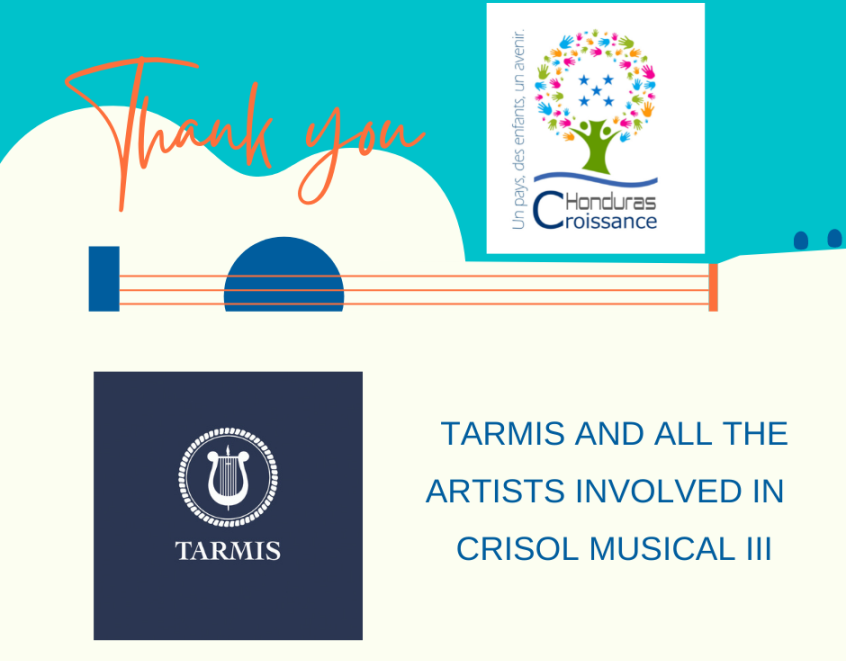 Our thanks to
The Belgian association Tarmis-Talents, Art, and Friendship for the organization of such a magnificent concert on April 25, 2021.
To musicians:
David Bazaldúa, Josué Castro, , Arta Konjusha, César Mejía, Astrid Ríos, Magda Sánchez, Michael Sarres, José Vindel
To producer: Vale Rosales.
To all virtual attendees of the Crisol Musical III concert.
Your participation will help us go further with the Music for All school of Honduras Crecimiento in Taulabé and San José de Comayagua.