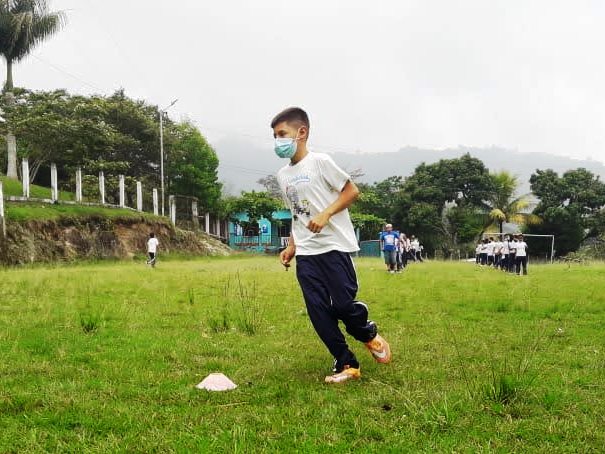 At the end of April 2021, we gradually restarted sports activity in the network's schools. After a long absence, we saw how important our Sport for All program is in the lives of children and young people in rural communities.
In Cantillanos, at the time of starting the sports class, not only did the children of the school showed up, but also other young people in the community were attracted and participated in the sports activity that had been scheduled.
Honduras Rising has adapted its methodology so that children receive physical activity with all the biosafe measures.