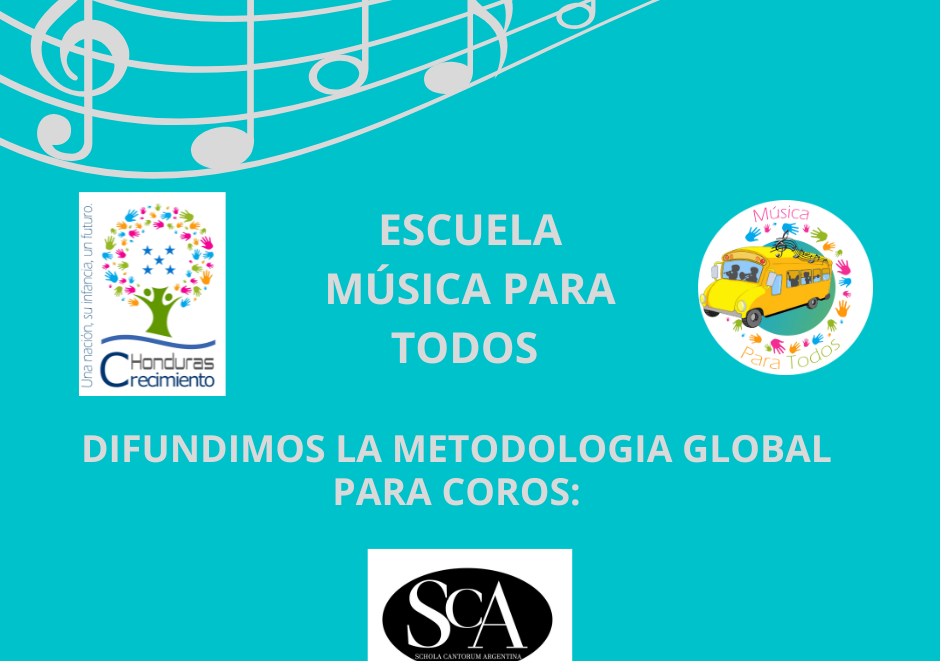 The choir is part of the training given in our music school. As of 2022 collective singing classes have been introduced at all levels of "Music for All" studies. This learning forges a collective consciousness and projects students towards a social dimension of music.
Daniel Montes, academic director, and member of our team of teachers has introduced in our institution the Global Method for Choirs of Professor José María Sciutto. This method is known in Italy, Argentina, and other Latin American countries. Within our school the method is already an integral part of the academic program.
In the coming months we will be presenting the choir concerts of the students of "Music for All".
Honduras Rising continues to advance on the path of quality education.