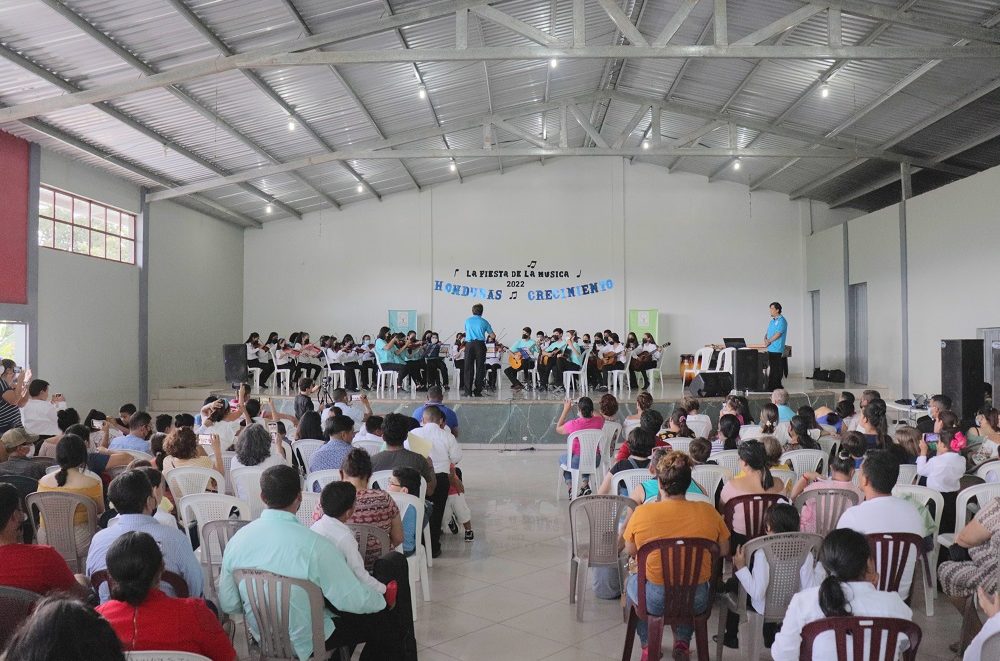 In 2011 we launched the Music Festival, inspired by the French tradition of celebrating it at the beginning of summer in all its villages. With this, the Music for All program was originally born as a musical workshop.
Within the framework of the beautiful town of San José de Comayagua and its green mountains, the concert of August 28, 2022 reflected the product of the 10 years' work of musical training and especially of the advances made in this 2022: ensembles, guitar orchestra, chamber orchestra.
The choir with all 110 students enrolled in our school was the highlight of the event.
We congratulate our 110 students, our Academic Director Daniel Montes, Maestros Marvin Aguilar and Vanessa Genis from Spain for the pedagogical work. To our coordinator Walter Erazo for the organization.
We thank our European donors, our volunteer musicians and technical team from San Pedro Sula and France.
To our volunteers, parents, to the Municipality of San José de Comayagua for its continuing support and collaboration in the organization of this event.
Together we will go far!