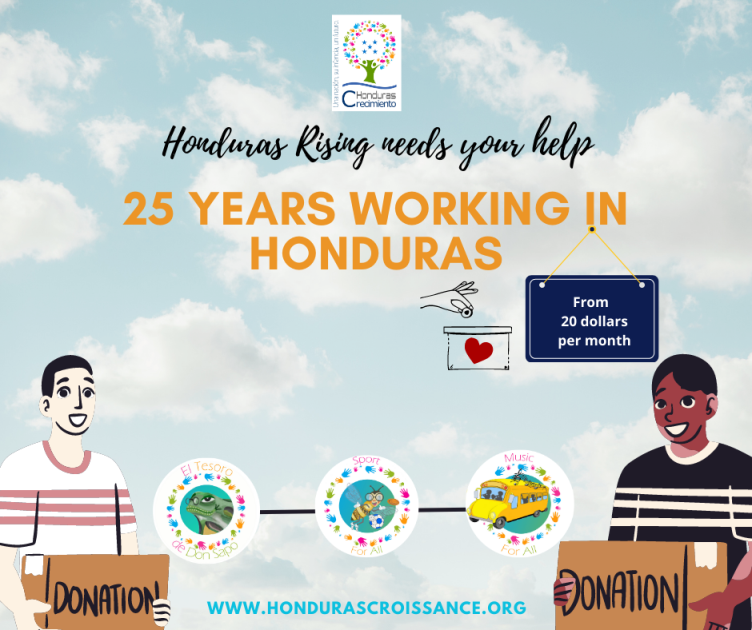 We need your support
25 years of projects carried out in Honduras for the benefit of rural children and youth, with 14 elementary school built, a music school that has become a real conservatory, a traveling library, an online library with rich educational content, a sports program, various workshops organized around school gardens, electricity, sewing for adults and so many projects that we are committed to developing to support rural populations in their personal development.
Participate with us in this humanist movement by supporting our projects financially to the extent of your possibilities. A few euros are enough for us to change the level of education in Honduras for a better future.
We count on you, citizen of all walks of life wherever your country and continent is. What about 20 euros per month to ensure the continuity of our programs?
Together we can move mountains with your donation.