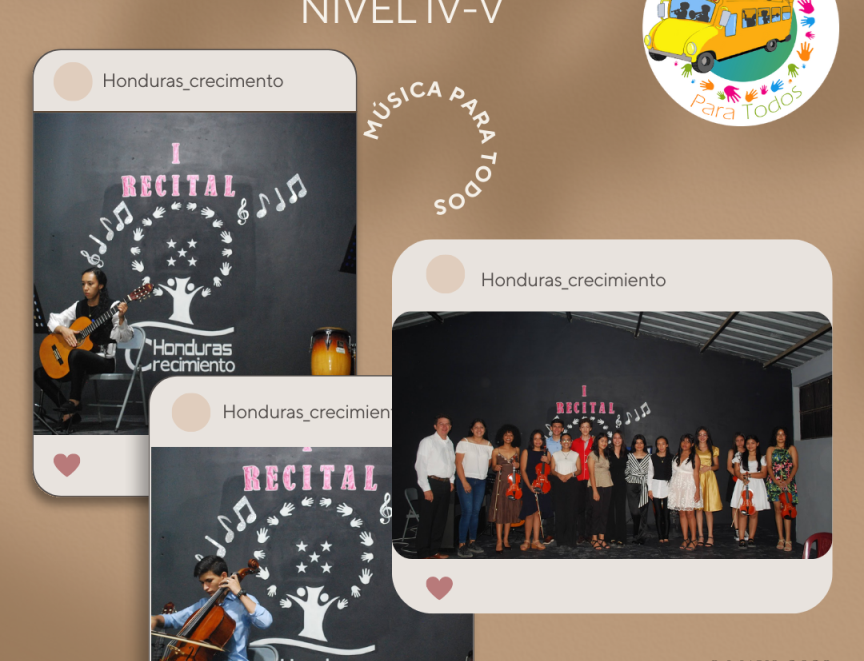 On May 8, at our headquarters in Taulabé, the first recital of 2023 was held.
The students of levels 4 and 5 presented musical pieces in front of a large audience of mothers, fathers, teachers and students of the Liberation school.
Our young guitarists and violinists showed great progress achieved during a year of music studies. The advanced guitar students presented their first works with the cello, an instrument that has been introduced this year.
Thanks to the team composed by teachers Vanessa Genis, Marvin Aguilar, Walter Erazo and assistant Dulce Mejía.