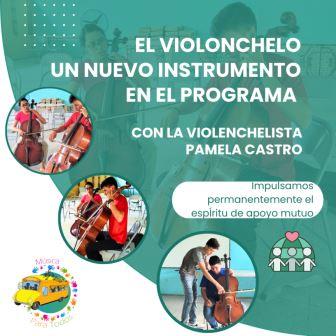 The cello becomes part of our musical offer in Music for All.
The young cellist Pamela Castro has begun to teach a small group of students who will be the future tutors of this instrument.
From Europe, young musicians have contributed their time to the growth of the program.
Now in Honduras, young people like Pamela are joining this work for the benefit of Honduran children and youth.