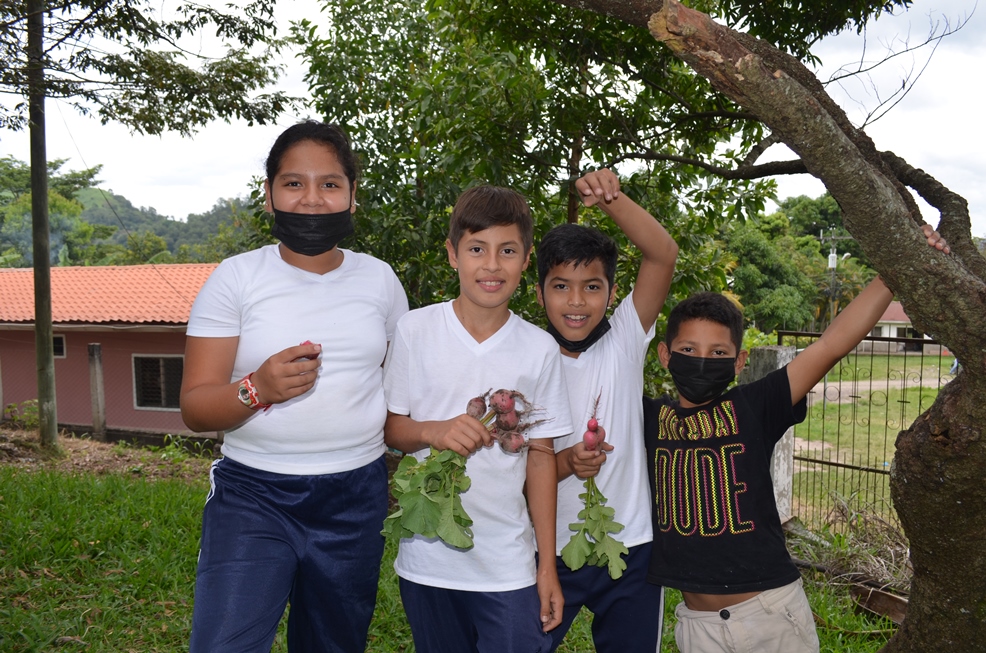 Like all organizations, in 2020 Honduras Rising was forced to modify and interrupt some of its programs due to the suspension of the school system in Honduras.
Until now, schools continue to operate intermittently: virtual for private schools and semi on-site for rural state schools such as those in our network. In addition, schools have ended the year prematurely due to the upcoming presidential election.
This intermittent education for almost two school years will affect an entire generation of learners, with profound repercussions on their future working lives.
With the deterioration of the school system, today more than ever we are working on proposing new educational strategies in rural areas. We use mixed tools: on-site and virtual for which we are preparing.
Honduras Rising makes our offer available to learners of all ages:
Don Sapo's Treasure, our new virtual library Sewing
workshops Electricity
workshops Soap making
workshops Music School
Sport for all
Family and school vegetable patches