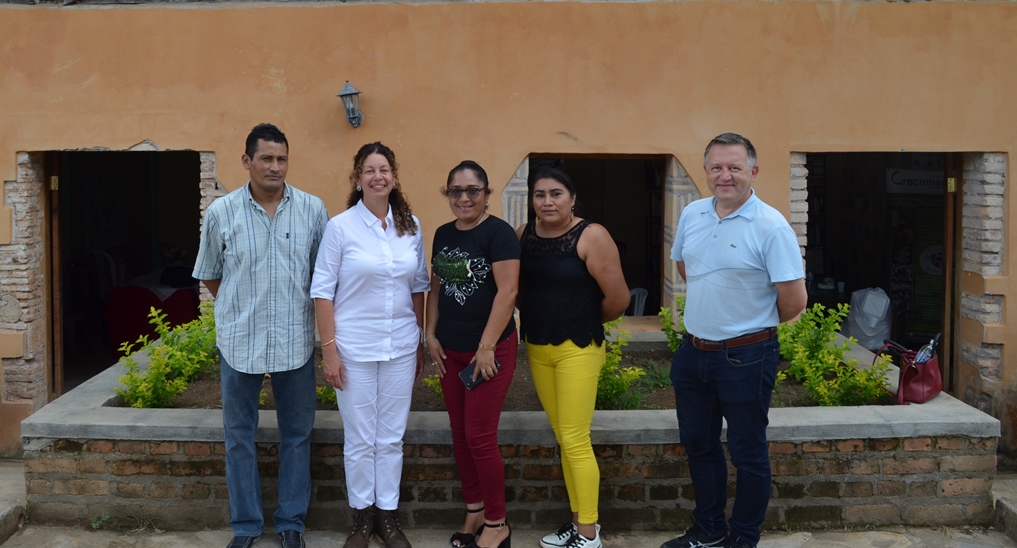 In the month of August 2021, la Casa de la Cultura of San José de Comayagua was the scene of the presentation of the Don Sapo virtual library. The teachers of a pilot group of 6 schools in the same municipality, the education supervisor of the district, Iván Castillo, employees of the mayor's office and the Honduras Rising team participated in the presentation.
Marcela Martorell our pedagogue joined virtually presenting the virtual platform and its different tools. The virtual library will begin operating in la Casa de la Cultura of San José with the technological equipment acquired by Honduras Rising. The mayor's office of this municipality, our ally, supports us with the maintenance of the infrastructure of the premises and participates in the logistics organization.
At the end of the event the municipal mayor Mario Mancia accompanied us on a visit to the town square.