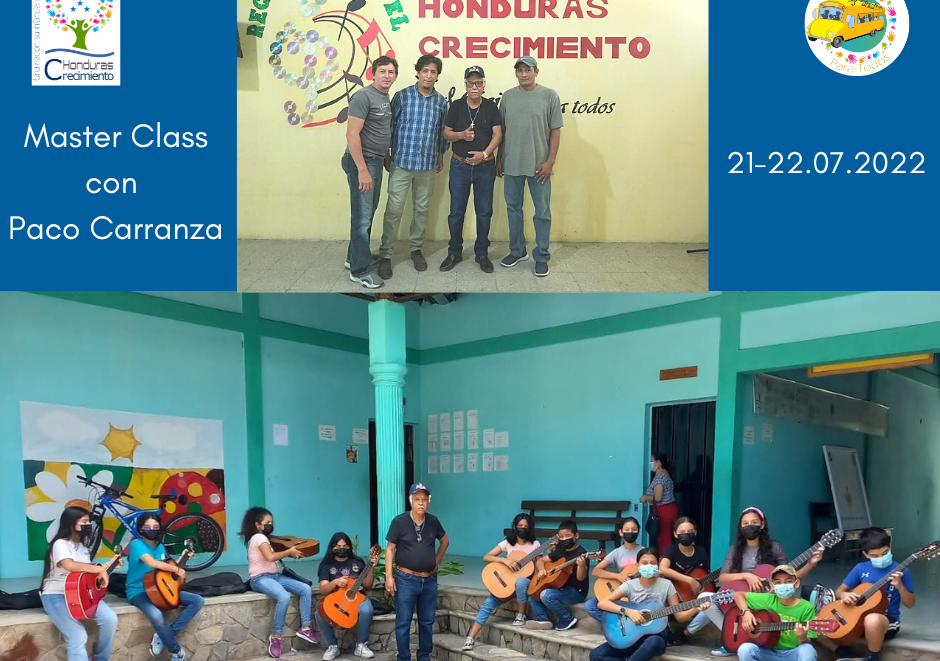 On July 21 and 22, 2022, Honduras Rising had the honor of receiving Paco Carranza, renowned composer, classical music guitarist and Honduran costumbrista.
He is the composer of more than 40 songs and 13 pieces for guitar. Several of his guitar works have been arranged for Chamber Orchestra and Guitar Orchestra. He has set to music several poems by Honduran poets.
The guitar students of Music for All, had the privilege of receiving two days of masterclasses. The entire team and the 25 students of Honduras Rising were delighted with his visit. Paco's love for music is contagious! they told me.
Paco Carranza's visit ended with a guitar recital offered to the entire audience of Taulabé and in a live on Facebook.
Thank you Maestro!