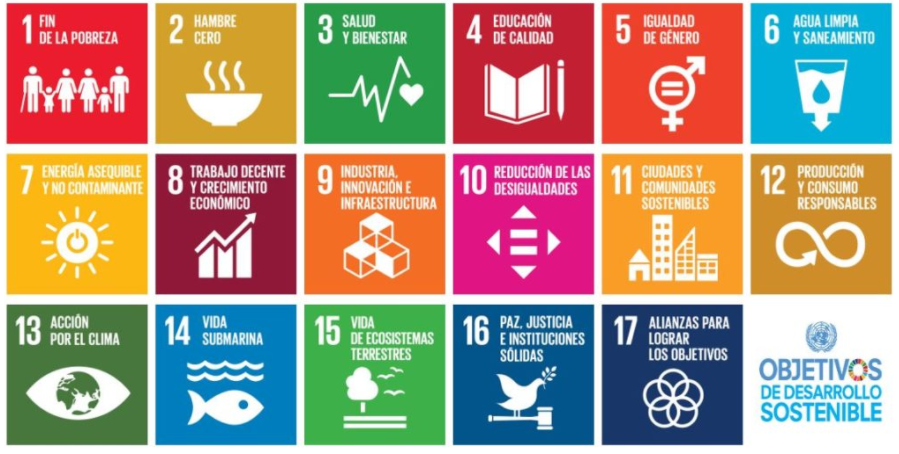 In 2011, the physical library of Don Sapo was structured taking into account the three axes of sustainable development: environment-society-economy. In the virtual version, the library is structured with a finer approach to sustainable development, based on the objectives defined by the United Nations in 2015. In this new agenda for the years (2015-2030) the UN defines 17 objectives to eradicate the most acute problems of the population of our planet for that period.
The library includes each of the goals for 2030 illustrated below.
With a global population of 7 billion people and limited natural resources, we, as individuals and societies, need to learn to live together in a sustainable way. We must take responsable measures based on the understanding that what we do today may have implications for the lives of people and the planet in the future.
Education for Sustainable Development (ESD) empowers people to change the way they think and work towards a sustainable future.